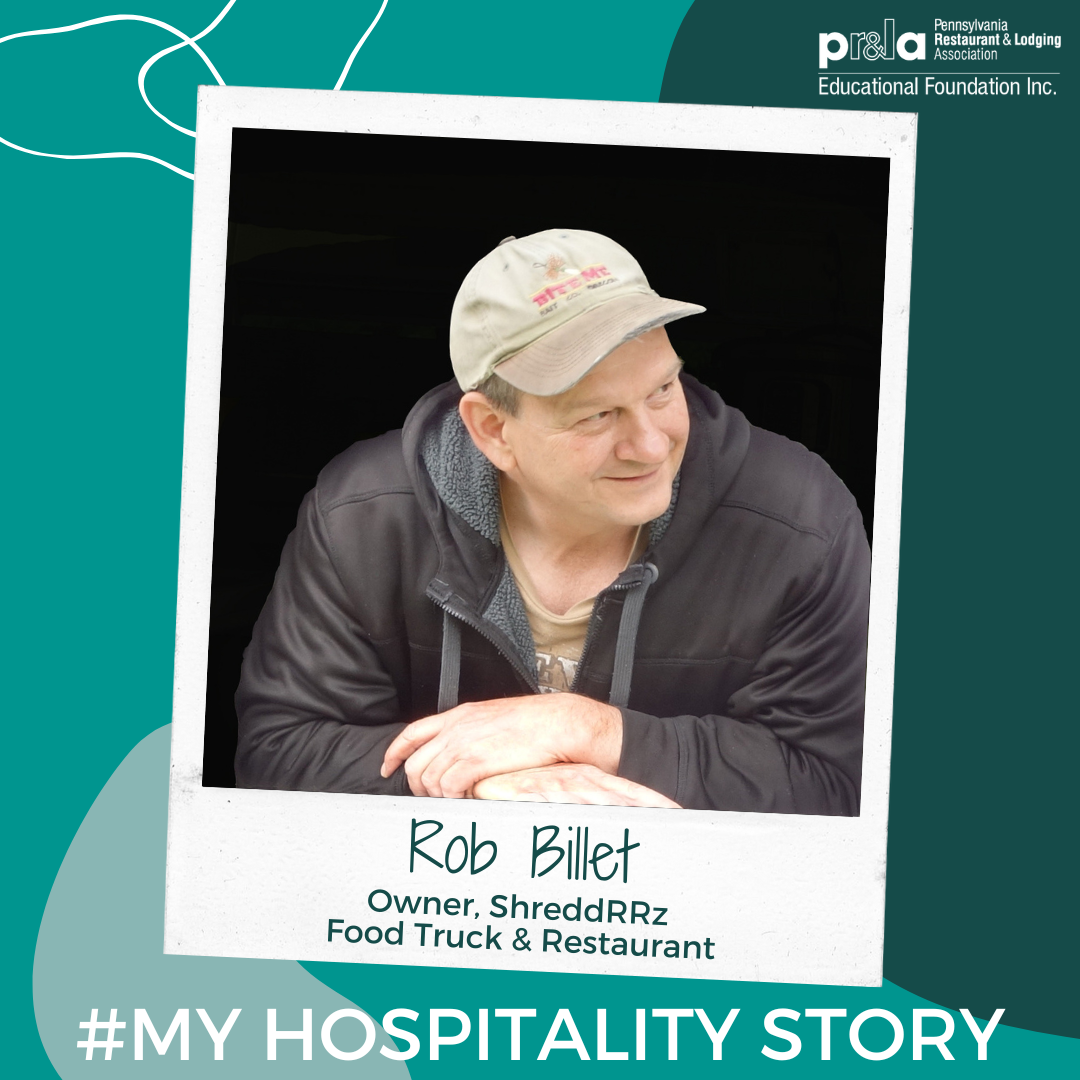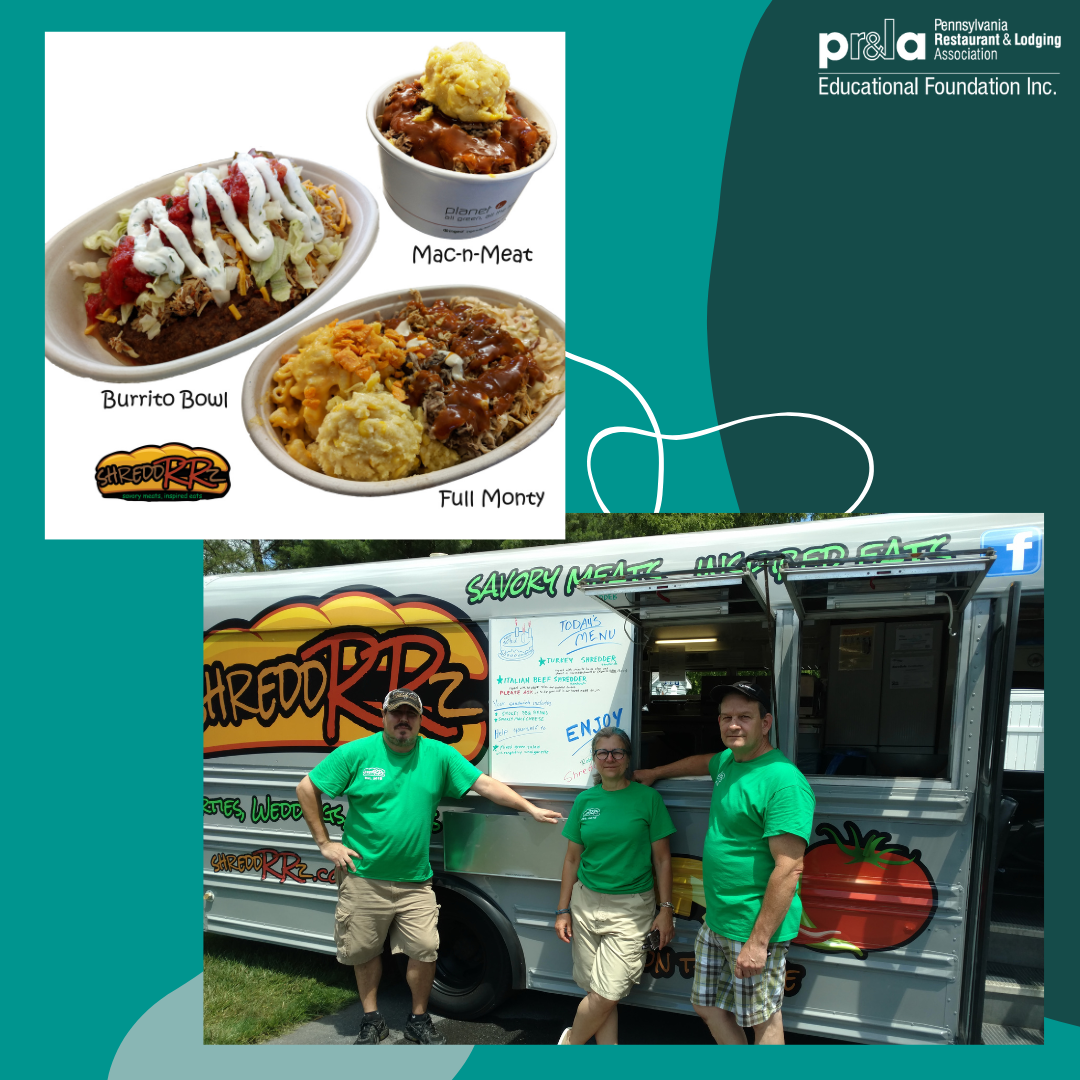 Rob Billet
Owner, ShreddRRz Food Truck & Restaurant
Briefly describe your job and responsibilities.
Daily operations of carry out restaurant and food truck including food prep and customer services. All product ordering and overseeing a small staff including one manager and a few part time employees.
What does a "typical" day at work look like for you?
Arriving at the restaurant and doing inventory. Prepping for the day and opening the restaurant to serve guests. If the food truck is going out that day, we also have to establish the food needs for the truck and prepare them as well. At the end of the day, completing daily paperwork and any miscellaneous items that need to be taken care of.
What was your first job?
Hourly employee at McDonalds.
When did you know this industry was right for you?
When I was promoted from an hourly employee to an assistant manager at McDonalds, I figured I would be in this business at some capacity.
Briefly describe your career path and how you got to where you are today.
I started as an hourly employee at McDonalds. I eventually became a general manager and attended Hamburger University in Oakbrook, Illinois. I spent ten years with McDonalds and was looking for more opportunity. After searching and many interviews I ended up being hired as an assistant manager trainee at Hoss's Steak & Sea House. Hoss's was expanding rapidly at that time, and I was promoted to the general manager position at the Hoss's on East Market Street in York. Based on my abilities to manage a profitable restaurant, I was used in several different struggling locations to turn things around. I also opened several new locations. I was eventually promoted to a district manager position and oversaw as many as 12 different locations.
During my tenure as a DM, I was also heavily involved in creating new promotional products. Eventually this led to my being positioned as director of menu development. This involved creating new menu items, salad bar products and various other food ideas. During this time, the food truck craze really started to happen. Along with a friend of mine, we developed and operated a food truck concept (ShreddRRz) on the side mostly for fun and to develop and create some different products. We only operated about once a week with the intent of someday possibly doing it full time.
Fast forward to 2020 and COVID struck. Due to financial concerns some cuts had to be made and with no new restaurants or a need for product development, my job was eliminated. Having the food truck in my back pocket, I made the decision to pursue opening a carry out restaurant and still operating the food truck as well.
What is your favorite part of your job?
The ability to create foods that make people happy when they eat them. I find great joy through making people happy with food.
What is the most challenging part of your job?
Regulations and government bureaucracy.
What advice would you give to students interested in your profession?
Learn as much as you can from as many people as you can. Follow your dreams and pursue them. They may not lead exactly where you expect but stick with your intuition. Eventually you will end up where you are supposed to be. Most importantly, do what you love and enjoy the journey.
What achievement are you most proud of?
Opening the ShreddRRz location.
What do you like to do outside of work?
Actually, I love cooking for friends and family. I am a huge Disney fan and love to go to Disney World. We enjoy traveling and especially visiting our grandchildren in Colorado. We also like traveling to the beach, scuba diving when we can and hiking as well.
What is your favorite food to make or eat?
This varies often. Most recently I bought an outdoor pizza oven and currently I am experimenting with dough and various pizzas.
​
What's at the top of your bucket list?
Happiness in whatever I am doing at the current time.