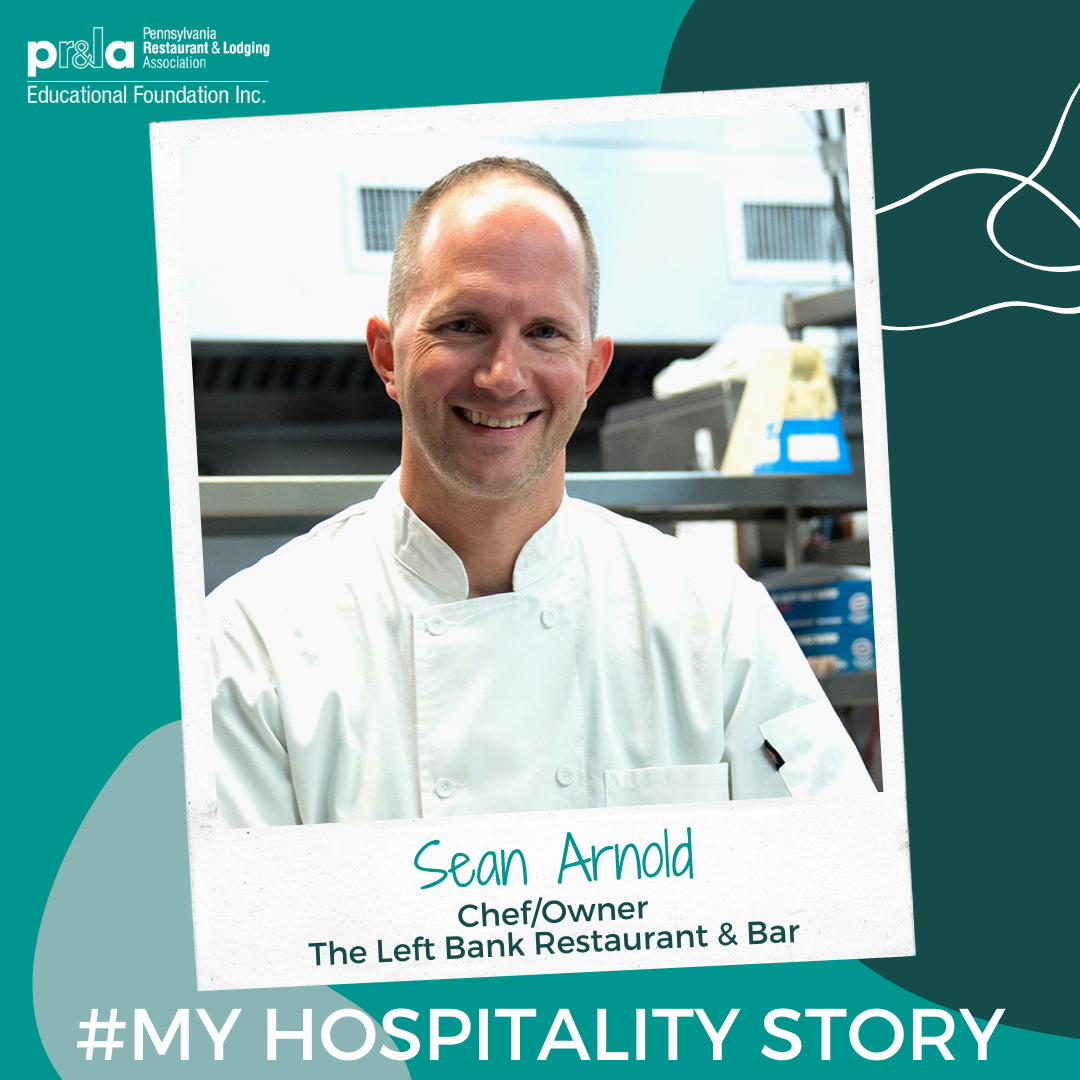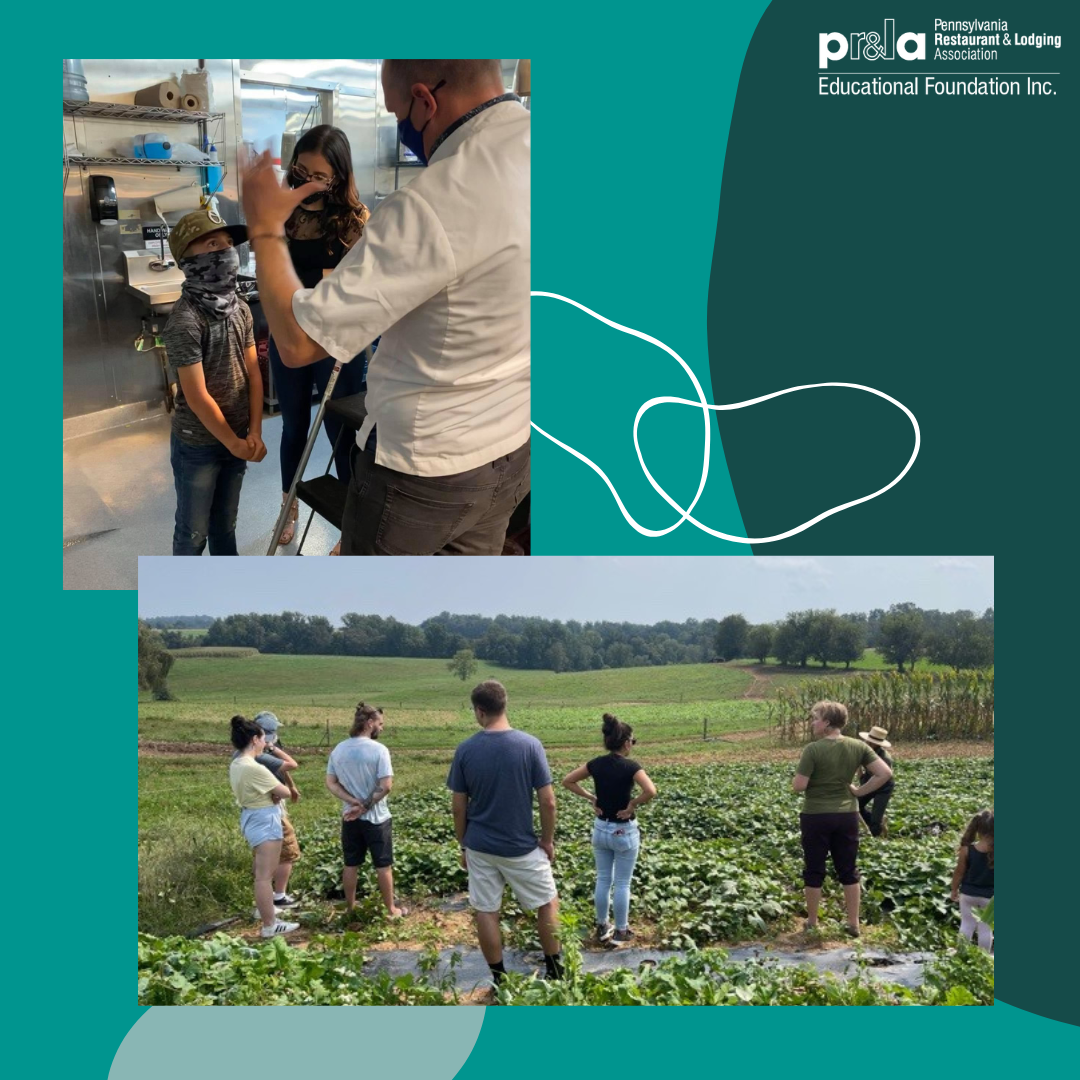 Sean Arnold
Chef/Owner | The Left Bank Restaurant & Bar
Briefly describe your job and responsibilities.
As an owner, your responsibilities can vary day-to-day, so one day it may be FOH (Front of House) and another day may be BOH (Back of House). You need to be able to wear multiple hats on the same day and sometimes at the same time.
Mostly, my duties are to support the staff, both FOH and BOH, but also to keep the restaurant moving forward with menu ideas, current marketing strategy, cost control, and customer/employee satisfaction.
What does a "typical" day at work look like for you?
I don't think you can say there is a typical day in the hospitality industry, however I do try to keep a routine every day when I am at the restaurant.
I usually get to the restaurant between 7:30 – 8:30 am, as long as I don't have any other meetings such as accounting, community engagement commitments, or other responsibilities outside the restaurant. I do a walk-through of the restaurant, inside and outside, to give my staff updates on cleaning, inventory levels of food and non-food items, and to review equipment for service and maintenance.
After reviewing the property, I perform the following duties throughout the day/night:
– Read/respond to emails
– Review reservations for the current week/month
– Review sales & costs for the current week/month. Compare with the prior month and year to make adjustments
– Update and order the wine list
In the end as owner, it is your responsibility to be able to assist your staff anywhere in the restaurant when needed. You are the leader and if you are respectful, honest, and communicate your vision and goals, your staff will follow you.
What was your first job?
My first job was at the age of 17, as a dishwasher at the local Bob's Bigboy in my hometown of Westminster, Maryland.
When did you know this industry was right for you?
I am not an office person. Growing up, I would go with my dad to his office as a Controller and Chief Risk Office for a major insurance company. I knew during that time in high school and college, that sitting behind a desk was not for me.
When I started my job in the dining hall at Elon University, I knew I enjoyed cooking, entertaining guests, and all the aspects of running a restaurant.
Briefly describe your career path and how you got to where you are today.
Worked in the Dining Hall at Elon University.
Worked for several Hospitality/Food Service Companies – Compass, Aramark, and Sage Dining Services – from these companies I learned many skills that helped me with HR, financials, accounting, and marketing.
Continued Education – Culinary Degree (CIA), Master's of Sustainable Systems (Green Mountain College).
Took ownership of The Left Bank Restaurant & Bar in 2017.
What is your favorite part of your job?
People. Whether it's our patrons or associates, the relationships you build will be the most important part of your career and life. Do not take any of them for granted. You have to work on your relationships every day.
What is the most challenging part of your job?
Outside forces.
– Weather
– Economic forces like inflation and cost of goods
– Competition – making sure you keep your quality and pricing competitive with your market
– Pandemics
What advice would you give to students interested in your profession?
Get experience in both BOH and FOH. Know how to do everything, if you want to be an owner, manager, or executive in a larger company.
Associates will follow you if they know you support them and that you have and would work beside them.
What achievement are you most proud of?
Achieving my master's degree and owning a restaurant.
What do you like to do outside of work?
Travel and experience other cultures.
What is your favorite food to make or eat?
All types of Latin food.
What's at the top of your bucket list?
Travel the world with my wife.