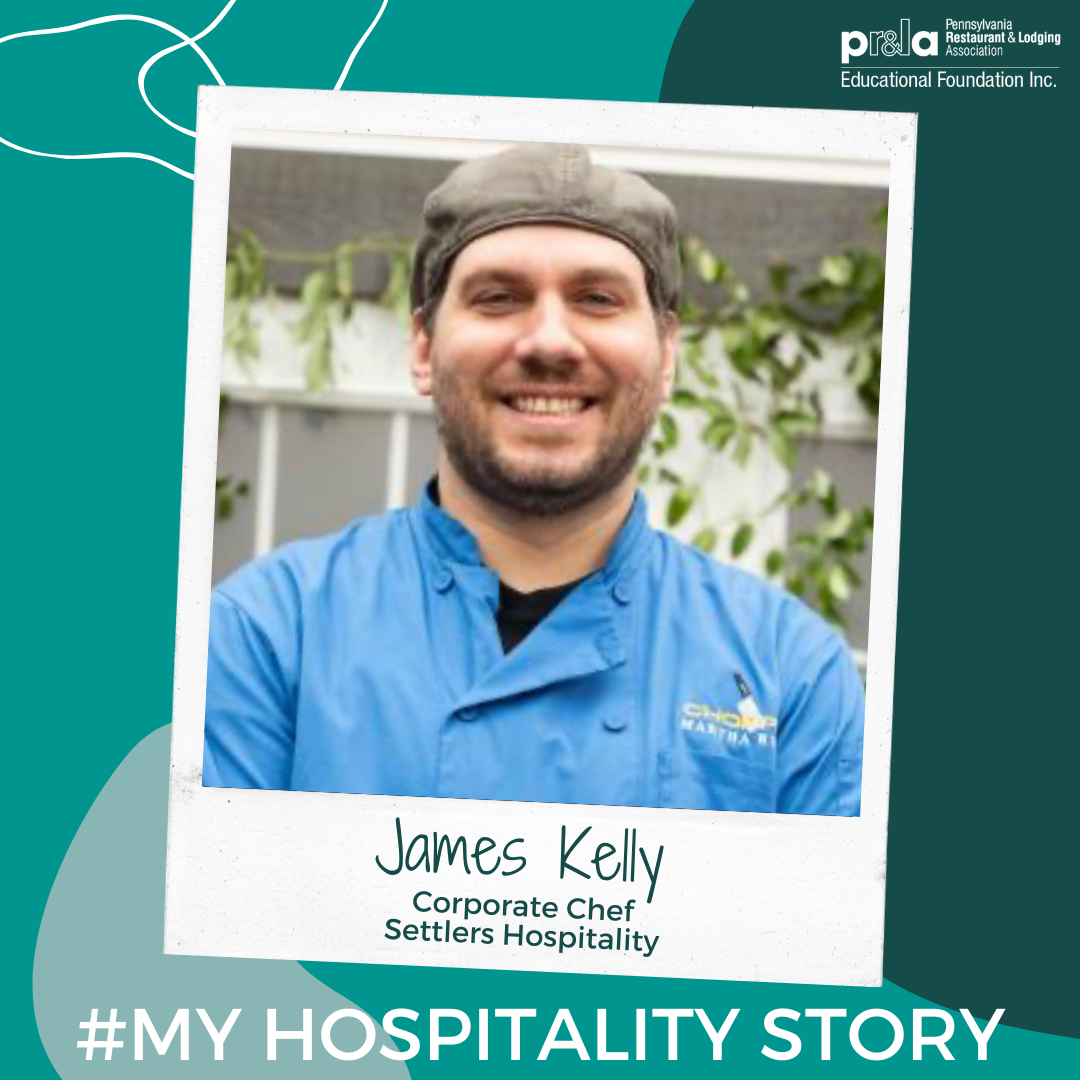 Briefly describe your job and responsibilities.
I strive on a daily basis to help my chef team execute to their best ability. My ultimate goal is to help create a unique and memorable experience for all of our guests.
What does a "typical" day at work look like for you?
On a typical day, I will travel to our restaurants and have check ins with all of our chefs. I ask about their specials and staffing, suggesting ways to execute to a higher standard to supplement our guest experience. Additionally, I will give feedback through menu writing and seasonal tastings for our restaurant menus. The ultimate goal is to create an amazing team at each restaurant.
Settlers Hospitality Group's restaurants include The Settlers Inn, Glass-wine.bar.kitchen, The Dock on Wallenpaupack, Kol Steakhouse, Cocoon Coffeehouse & Bakery and The Founder's Table.
What was your first job?
My first job was actually at Nature's Grace Health Food store in Honesdale, PA. I built a great foundation in local and seasonal ingredients as well as vegan and vegetarian dishes.
When did you know this industry was right for you?
When I was in college at Penn State University, I realized that being a politician may not be the best career goal for me. I decided I wanted to be a teacher and figured my love of food and teaching could both be satisfied by working in restaurants and becoming a chef.
Briefly describe your career path and how you got to where you are today.
I got my start at The Settlers Inn in Hawley, PA and had stops cooking in Pittsburgh and State College before making it to New York City where I honed my craft in some of the best Italian restaurants in the country. I became Executive Sous Chef of Michelin Starred Babbo and Executive Chef of its sister restaurant, Lupa, in Greenwich Village.
What is your favorite part of your job?
My favorite part of the job is seeing a young cook who struggles at their job have the "aha" moment where everything becomes second nature for their cooking.
What is the most challenging part of your job?
The most challenging part of my job is actually writing menus. I have to be in the creative zone to write menus. My brain thinks very analytically and systematically so the creative side needs to get warmed up by browsing other restaurant menus for inspiration, cookbooks or seasonal ingredients.
What advice would you give to students interested in your profession?
Being a chef isn't easy and is incredibly demanding but there are so many professions in and around food that make this job rewarding. For example, food writing, recipe development, television, social media, and periodicals are all excellent professions in and around food where the deadlines and time away from your family aren't as earth shattering.
What achievement are you most proud of?
I'm the only 5th place finisher in Chopped history. Martha Stewart had it out for me I believe! A close second was being invited to the James Beard House's annual truffle dinner and having my former mentor, Ben Sutter, be my sous chef for the event.
What do you like to do outside of work?
I am an avid NYC sports fan and disc golfer. Let's go Rangers! Also, love throwing dinner parties with my friends. But my favorite thing to do is perform Karaoke!
What is your favorite food to make or eat?
Pasta and soup.
What's at the top of your bucket list?
To own an Italian restaurant named after my Great Aunt, Angelina!